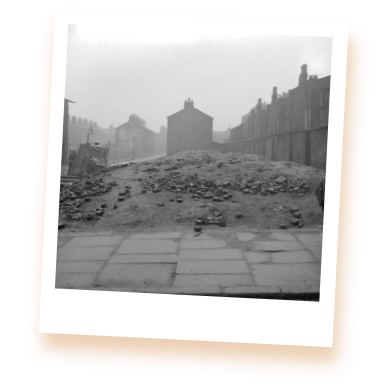 1942
Unfortunately, this progress was brought to an end in 1942, when a Blitz bomb reduced the bakery to rubble.
Thankfully, all the staff were on holiday for oven maintenance so no one was hurt.
Larger premises were found in Buckley Street, Higher Openshaw, and production resumed.
Once out of the oven, each loaf was hand wrapped with a single sheet of waxed paper,
adorned with a red Soreen logo and a bunch of purple grapes to illustrate the inclusion of fruit. Sound familiar?